The new university year has started, and with it came a a brand new stack of assigned books to read. Seeing as how these will eventually be included in my monthly wrap-ups, I thought it would be fun to share with you guys the books I've been assigned. I usually have quite a diverse range of books to read, but most of them this semester are classics. I also only have 8 to read (believe it or not, that's a small number compared to previous semesters)! So here are the books I will be reading in the next few months:
The book I am currently reading for class is Villette by Charlotte Bronte, the author who wrote the popular Jane Eyre. Vilette is semi-autobiographical and is about a young woman's struggle to retain her self as she teaches in a French girls' boarding school. So far it's a little hit and miss for me. There are some chapters I've really enjoyed, and some that I've found boring and uneventful. Hopefully the majority is enjoyable.

The next book I will be reading is Jude the Obscure by Thomas Hardy. I have not read any of his work before so don't really know what to expect. My tutor said this book is quite melancholy and commentates on classicism, societal outcasts and their struggles. The synopsis sounds fascinating and I'm looking forward to reading it.
Next on the list is Persuasion by Jane Austen. Believe it or not, this will be my first Austen novel! I did start reading Emma last year for class, struggled to get into it, and decided to DNF it (still passed the class don't worry!). I do, however, want to give Emma another shot as it's always different reading for pleasure vs class. Austen is beloved by so many people, and I'm hoping to become one of them. I don't know anything about Persuasion and am hopeful I enjoy it.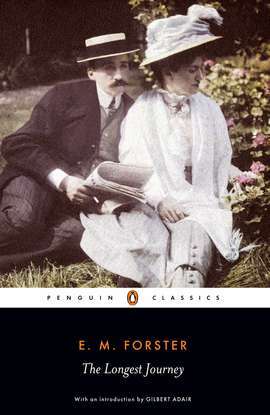 Another book I'm looking forward to reading is The Longest Journey by E.M Forster. I understand that this is about a struggling writer who inevitably gives up his dreams in order to fit into the societal norms and conventions. That's about all I know, but it sounds good!
One of the books I am most excited to read is A Room of One's Own by Virginia Woolf. This is an extended essay that explores women as writers, and as characters in fiction. I've read a few of Woolf's essays and have thoroughly enjoyed them. She has a real melancholy tone to her writing, which I like, and she creates vivid descriptions. I've wanted to read this book for a while, and am happy to now have the chance to.
I'm actually not 100% sure if I need to read this next book or not, but I ordered a copy of Ghost Wife by Michelle Dicinoski. This, and the remaining books on this list, are for a non-fiction writing class. This is a memoir about a same-sex female couple, one of whom is Australian, the other is American, who fall in love but sadly are unable to marry. So they decide to get hitched in Canada. It sounds fascinating, and even if I don't end up needing it for class, I'll end up reading it at some point.
The next book I will be looking at this semester is The Situation and the Story by Vivian Gornick. This is a book about writing and reading non-fiction and explores some popular essays and memoirs. It isn't particularly long and it seems like it will be a great resource for my class.
The final book I will be working my way through this semester is The Best Australian Essays 2016 edited by Geordie Williamson. This is, surprise surprise, an anthology of essays written by Australian writers. The collection is supposed to be quite varied and about lots of different subjects, including politics, music, tv, literature, and other. I'm sure there will be a few in there of interest to me.
So those are the books I will be reading over the next few months for uni. I'm excited for most of them, cautiously optimistic for some of them, and intimidated by others. We'll see how I go!
Save
Save