Woohoo time for another Top 5 Wednesday! If you're interested in the T5W Goodreads group, you can find the link here and peruse the weekly topics. Today's topic is a potentially controversial one: Series that got worse with each book. I generally find that I prefer the first book or two in a series over the sequels, but that usually doesn't mean I don't like the series as a whole, or that I didn't enjoy the other books (though I have a few examples below where that is most definitely the case). So below is a mix of series where I felt the sequels weren't as good as the first one, and some that went completely downhill for me. In no particular order:
Alright so this first one might be a little controversial, but I'm gonna go with the A Song of Ice and Fire series by George R R Martin, also known as Game of Thrones. This series was a rollercoaster and I have hugely mixed feelings. I felt that books 1-3 got better with each one, book 3 is my favourite, but after that it just went downhill and I didn't enjoy the series nearly as much. I just got tired of all these new characters appearing then disappearing with no explanation, being killed dramatically for no reason other than to shock the readers, and seriously, when the heck is winter going to get here? There is so much waiting for main events to happen in this series, and it's bogged down by smaller, albeit dramatic and gruesome events that ultimately don't mean anything for the main story. They're not bad books, they're actually great, but I got bored and started rolling my eyes at yet more distractions. (Disclaimer: I know this is an incomplete series, so my comments and feelings may change upon the release of the rest of the books).
Next up is The Book Trilogy by James Molony, a middle-grade fantasy series I read as a kid, and still re-read The Book of Lies (first book) today. This series is a good one overall, but books 2 and 3 just don't even come close to how good book 1 was. The first book just blew my little child mind with its complex story and themes (complex for a kid anyway). The others are not bad books at all, I just didn't find the plot nearly as intricate or exciting.
Next is The Night Angel Trilogy by Brent Weeks. This is another series I have mixed feelings about. I adored the first book: it was dark, gritty, violent and the characters were vivid, intriguing, and realistic. The second book wasn't as good as the first, but I still enjoyed reading it profusely for the same reason mentioned above. The third book however … insert the mixed feelings. It was around 700 pages, but felt rushed. The first half was good and well paced, but it left little room for the rest of the events to occur so they all sort of happened at once with lots of time skipping. There is one character in particular (happened to be my favourite) who went through a complete polar opposite change within the space of one chapter. It made sense within the time-frame of the book (it skipped a few months) but so many big things like that were skimmed over, which just brought the entire series down for me.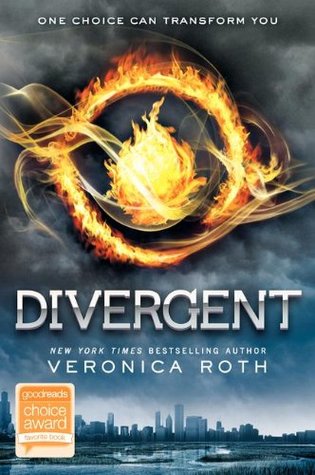 Alright, next is one I know is rather controversial and has a tendency to cause a divide amount people, but here we go: The Divergent Trilogy by Veronica Roth. So I really liked the first book in this series, I read it in one or two sittings. I like Roth's writing style, it's simple, easy to read, but also descriptive. Book 2 I thought was really average. There was far too much action (cannot believe I just said that) with no breathing space for me, plus I started to lose interest in the characters, Triss especially as she was having her own pity-party for most of the book (I understand why she was that way, but the execution of it didn't work for me). Book three was just … just …no. I hated it. I really didn't like what I was reading. The whole plot of it did not make sense to me. I thought it was outlandish and unrealistic, even in this setting. Yeah it just didn't work for me.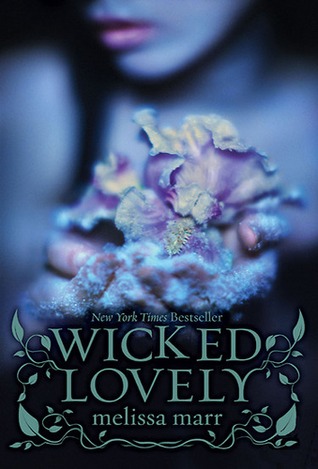 Next is the Wicked Lovely Series by Melissa Marr. This is a YA urban fantasy series that deals with fae and faeries and all that fun stuff. I really enjoyed the first book in this series, it was fun, well written, and strayed from a lot of your typical YA fantasy tropes (the love interest has tattoos, reads everything, lives in a train carriage, and has a pet boa constrictor .. something different yay!). Book 2 followed a different protagonist, and again it mostly stayed away from tropes, it had an engaging story, and I enjoyed it overall. Then came book 3 and all of the typical tropes with it. Insert not one, but two love triangles (actually maybe it's more like a square)! Again, this book was not bad, but what I loved about this series was the fact that it had mostly stayed away from these tropes! To see the triangle (square?) put in there was so frustrating when I was happy with the fact that this book treated the couples in a way that was different to a lot of YA fantasy. There are two more books in the series, but I haven't read them yet because I'm still a little bitter over book 3 …
Save